Murphy's On The Water
1751 Lower Water Street
Halifax
Nova Scotia, B3J 3E4
(902) 420-1015
www.murphysonthewater.com
Murphy's On The Water is a restaurant offering Seafood located in Halifax. Murphy's Restaurant is at the heart of the Halifax waterfront, with a fantastic view of the harbour. We offer a variety of items, specializing in fresh seafood. Murphy's offers a nautical atmosphere, the best outside patio, and the friendliest staff. Open for lunch and dinner every day, from 11:30am-10:00pm. Large groups accommodated. Our Swiss Certified Chef, Stefan Sieber was born in Switzerland and began his professional career as a chef with a lengthy apprenticeship at 5 Star European hotels and restaurants. In his 22 years experience he held progressive positions internationally, cooking for a variety of stars in show business and world political leaders. He moved to Canada in 1995 and owned his own restaurant and catering business where he received recognition from nationally renowned industry publications. Over the last few years he specialized in troubleshooting and restructuring of hospitality industry businesses. Now living in Halifax, he is looking forward to sharing his passion with the team at Murphy's on the Water and providing patrons with internationally influenced maritime flavours.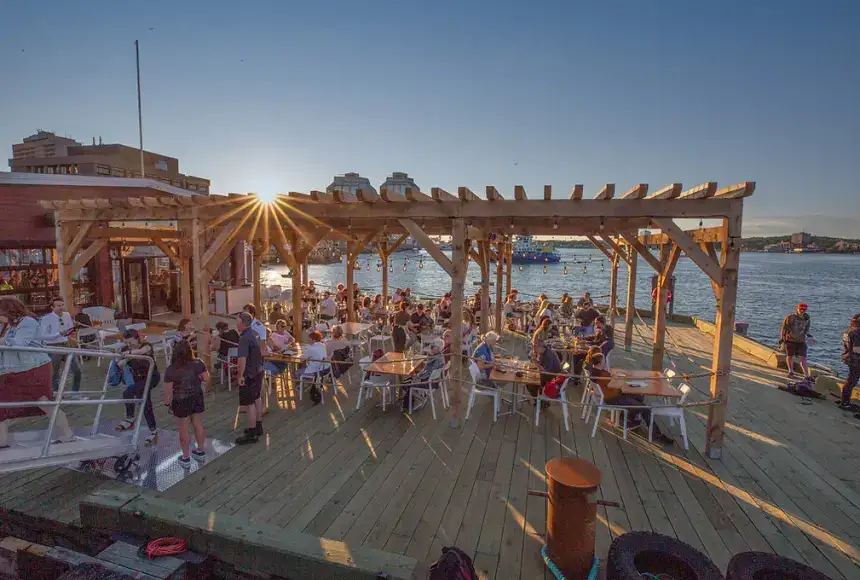 Location of Murphy's On The Water

The information displayed here is displayed 'as is', including address, photographs and telephone information. Please check the listed website ( if available ) for up-to-date information, prices and availability. Where to Eat Canada is not responsible for the content of external websites. If you are the owner or operator of Murphy's On The Water and wish to update or modify the content on this page including room details, specials and getaways or availability, please use our
submission page
.