Featured Restaurants
Portobello's Restaurant is perched on the St. John's waterfront, overlooking the world famous Narrows and the Atlantic Ocean. Portobello's Restaurant welcomes its guests with the ambiance and charm of old St. John's. Our menu is a careful selection of exquisitely prepared items that have quickly earned Portobello's a reputation for world-class cuisine. Our fresh seafood, poultry and steak have delighted the city's most discriminating palates, and of course, all our dishes may be perfectly complemented by our wide selection of wines and other beverages.
Relax in authentic Old-English ambience and enjoy a marvellous selection from our delightfully diverse menu. Find your preferred pint on tap, enthusiastic service, and a creative hybrid of Newfoundland and British fare affectionately prepared by our Red Seal Chef. The Guv'nor Pub is known for moose specialties, hearty weekend brunches, a charming wine List, and Wing Night Monday & Tuesday! So join us anytime for our distinctive brand of light-hearted hospitality and incredible fare!
When you step into Masala Grille, you are engulfed by a wave of mouth-watering aroma, arising from the mixture of spices. The blend of any spices is referred to as a masala. At Masala Grille, we have blended the spices, together with the atmosphere, authentic cuisine and service to offer you a unique dining experience right here in Thunder Bay.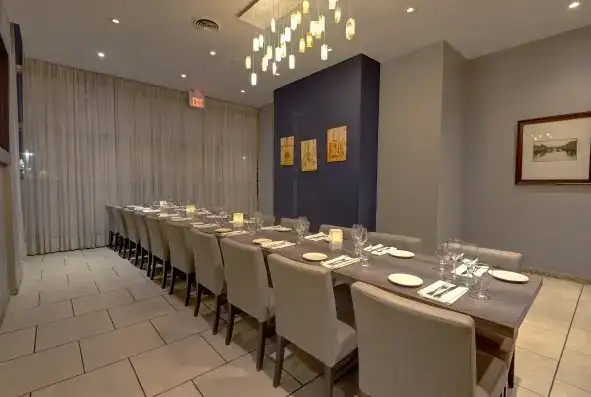 Established in 1995, Zizi Trattoria has become popular with locals and tourists alike. Our menu includes a selection of antipastos, salads, soups, pastas, pizzas, Italian entrées and a number of continental favourites. Owner and a caring staff oversee your meal from start to finish assuring your every need is satisfied.
Welcome to Moustache Joe's - a new genre of casual Italian eatery in Cornwall, Ontario. Serving lunch and dinner, we offer a variety of authentic Italian food using top quality products. Our standard menu features paninis, salads, soup and bruschettas with a daily special menu featuring a blend of hot and cold dishes. We are famous for our dessert offerings and coffee bar. Lunches are ordered at the counter and then you sit, relax and enjoy if you have the time or get quickly back to the office when necessary. It's our pleasure to serve you at your table during the evening hours. We are fully licensed and are looking forward to impressing you soon.