Steamers Lobster Co.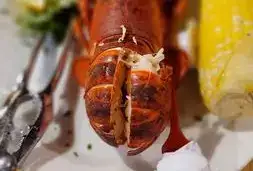 Steamers Lobster Co. is a restaurant offering Seafood located in Saint John. Steamers Lobster Co. offers the only outdoor lobster cookout in Saint John. Using their outdoor salt water pots, chefs will educate patrons about lobster and the fishing and trapping industry of Saint John. Open seven days a week.
Location of Steamers Lobster Co.

The information displayed here is displayed 'as is', including address, photographs and telephone information. Please check the listed website ( if available ) for up-to-date information, prices and availability. Where to Eat Canada is not responsible for the content of external websites. If you are the owner or operator of Steamers Lobster Co. and wish to update or modify the content on this page including room details, specials and getaways or availability, please use our submission page.