Big Tide Brewing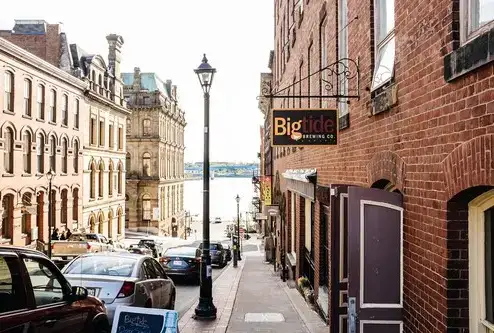 Big Tide Brewing is a Winery / Brewery / Vineyard located in Saint John. Big tide Brewing Company, Saint John's only brew pub and restaurant, began brewing our hand-crafted, all-natural ales and lagers at our 47 Princess Street location in August of 2009. Since then, we have gained a reputation for offering high quality beer accompanied by food that reflects the flavours of our brews.
Location of Big Tide Brewing

The information displayed here is displayed 'as is', including address, photographs and telephone information. Please check the listed website ( if available ) for up-to-date information, prices and availability. Where to Eat Canada is not responsible for the content of external websites. If you are the owner or operator of Big Tide Brewing and wish to update or modify the content on this page including room details, specials and getaways or availability, please use our submission page.