MIXResto Bar
39 King Street
Saint John
New Brunswick, E2L 4W3
5066490731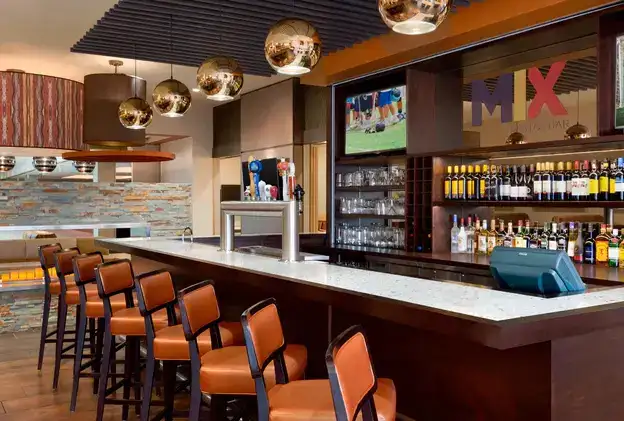 MIXResto Bar is a restaurant with fine dining located in Saint John. A popular spot for casual get-togethers, our on-site bar and restaurant boasts a lively atmosphere overlooking the Bay of Fundy. Gather with friends or colleagues and enjoy handcrafted cocktails, savory fare and superior service.
Location of MIXResto Bar

The information displayed here is displayed 'as is', including address, photographs and telephone information. Please check the listed website ( if available ) for up-to-date information, prices and availability. Where to Eat Canada is not responsible for the content of external websites. If you are the owner or operator of MIXResto Bar and wish to update or modify the content on this page including room details, specials and getaways or availability, please use our submission page.
What was MIXResto Bar previously known as?
The following restaurants potentially shared the same address:
Shucker's Restaurant at the Delta
Shucker's Restaurant is located in the Delta Brunswick Hotel on King Street. They are a fine dining restaurant that offers a selection of steak and seafood dishes. Other menu items include sandwiches, pasta and chicken dishes.
More options within 5km of MIXResto Bar include Good Fortune Take Out Service, Wendy's Restaurants, Thai Hut Millidgeville, Jade City located at 212 McAllister Drive, and Hong Kong Take Out Restaurant located at 199 Loch Lomond Road.