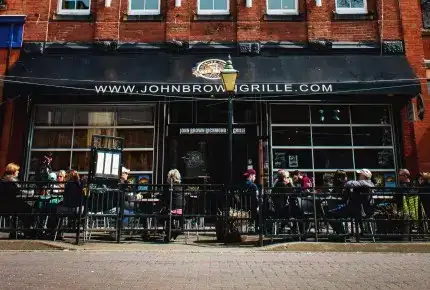 John Brown Richmond St Grille is a restaurant located in Charlottetown. John Brown Richmond Street Grille is located on the historic Victoria Row of downtown Charlottetown.
We are proud to offer the best of Island cuisine – tantalizing chowder, delicious salads, amazing steaks seasoned to perfection, a large variety of seafood and gluten free options as well as a delectable pub menu. We offer many different varietals of wine, an abundance of craft ales – from near and far, live entertainment and a sophisticated, relaxed atmosphere for you to dine, mingle and dance
Location of John Brown Richmond St Grille

The information displayed here is displayed 'as is', including address, photographs and telephone information. Please check the listed website ( if available ) for up-to-date information, prices and availability. Where to Eat Canada is not responsible for the content of external websites. If you are the owner or operator of John Brown Richmond St Grille and wish to update or modify the content on this page including room details, specials and getaways or availability, please use our submission page.
What was John Brown Richmond St Grille previously known as?
The following restaurants potentially shared the same address:
Globe World Flavours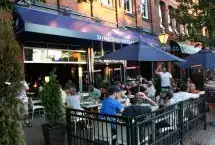 Globe World Flavours on Victoria Row is Charlottetown's newest trend setting restaurant. With two floors to enjoy Globe has become the hotspot for contemporary cuisine and late night mingling.
More options within 5km of John Brown Richmond St Grille include Himalayan Indian Cuisine, Café De Prince, Row House Lobster approximately 0.0 km away, Maid Marian's Diner approximately 1.8 km away, and Mad Wok.