Pizza Delight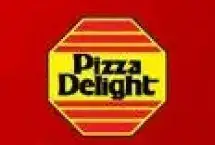 Pizza Delight is a Pizza restaurant located in Amherst. Pizza, Pasta and Salads - At Pizza Delight, everything is prepared fresh in our kitchens with the finest ingredients. Our Italian inspired menu features a variety of mouthwatering entrées, appetizers and desserts. Our legendary pizzas are prepared with dough that we make fresh every day, our secret recipe pizza sauce, and our exclusive cheese blend. Our irresistible pasta dishes are complete with quality meats, vegetables and sauce, while our crisp salads can be enjoyed in meal size portions or as the perfect side to any entrée. Over the years, Pizza Delight has become more than just a pizza place. Families, friends, celebrations and reunions – it all comes together at Pizza Delight.
Location of Pizza Delight

The information displayed here is displayed 'as is', including address, photographs and telephone information. Please check the listed website ( if available ) for up-to-date information, prices and availability. Where to Eat Canada is not responsible for the content of external websites. If you are the owner or operator of Pizza Delight and wish to update or modify the content on this page including room details, specials and getaways or availability, please use our submission page.