Fong Sing Restaurant
278 Lacewood Drive
Halifax
Nova Scotia, B3M 3N8
(902) 443-2010
fongsing.ca
Fong Sing Restaurant is a Chinese restaurant located in Halifax. Operating and family-owned since 1996, Fong Sing Restaurant is reknown as one of the top and most experienced Pho restaurants in Halifax, Nova Scotia. Specializing in Vietnamese and Chinese cuisine, we work to provide customers with warm, memorable meals touched with everyone's favorite oriental taste. Together with friendly staff members and a comfortable dining environment, you won't be disappointed! Come try us out!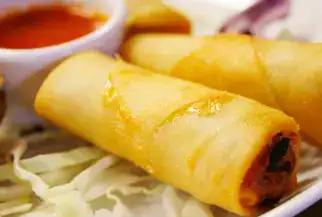 Location of Fong Sing Restaurant

The information displayed here is displayed 'as is', including address, photographs and telephone information. Please check the listed website ( if available ) for up-to-date information, prices and availability. Where to Eat Canada is not responsible for the content of external websites. If you are the owner or operator of Fong Sing Restaurant and wish to update or modify the content on this page including room details, specials and getaways or availability, please use our
submission page
.