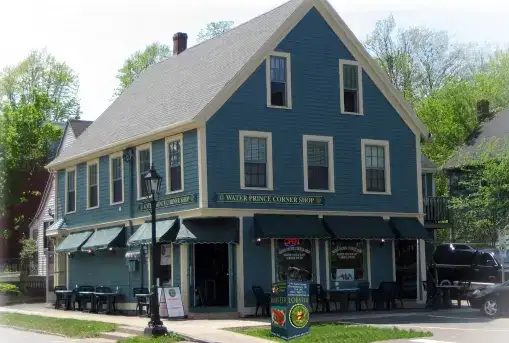 Waterprince Lobsters & Dining is a restaurant offering Seafood located in Charlottetown. A downtown Charlottetown feature, Waterprince Lobster offers the finest seafood and world reknowned lobster, caught fresh. Dine outside on the patio or inside in a cosy and friendly atmosphere. Portions are generous and prepared fresh.
Featuring the finest selection of lobster, scallops, oysters, clams, chowders and mussels.
Also offers shipping options if you need the ultimate takeout.
Location of Waterprince Lobsters & Dining

The information displayed here is displayed 'as is', including address, photographs and telephone information. Please check the listed website ( if available ) for up-to-date information, prices and availability. Where to Eat Canada is not responsible for the content of external websites. If you are the owner or operator of Waterprince Lobsters & Dining and wish to update or modify the content on this page including room details, specials and getaways or availability, please use our submission page.
More options within 5km of Waterprince Lobsters & Dining include Timothy's World Coffee, Leonhard's approximately 1.5 km away, Cafe Diem located at 128 Richmond Street approximately 0.2 km away, The Pilot House located at 70 Grafton Street, and McDonald's.