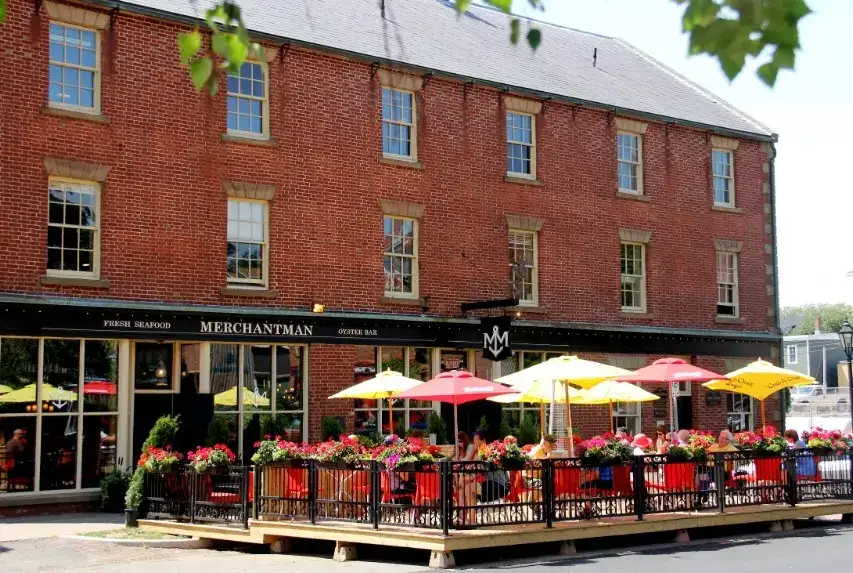 The Merchantman Pub is a Pub / Bar located in Charlottetown. A warm atmosphere, friendly service and a menu including fresh, local PEI produce, meats and seafood make The Merchantman Pub the best Pub in town! Located in one of Charlottetown's beautiful historic properties near the downtown waterfront, its interior features original brick walls, wood beam ceilings and large windows.
Location of The Merchantman Pub

The information displayed here is displayed 'as is', including address, photographs and telephone information. Please check the listed website ( if available ) for up-to-date information, prices and availability. Where to Eat Canada is not responsible for the content of external websites. If you are the owner or operator of The Merchantman Pub and wish to update or modify the content on this page including room details, specials and getaways or availability, please use our submission page.
More options within 5km of The Merchantman Pub include Waterprince Lobsters & Dining approximately 0.2 km away, Olde Dublin Pub, T's Jamaican Flavours, John Brown Richmond St Grille, and Taste Of India approximately 0.3 km away.