Hunter's Ale House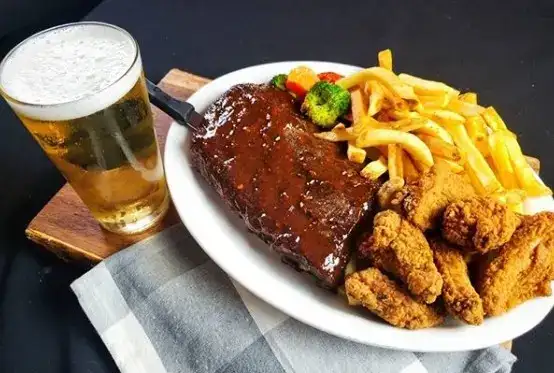 Hunter's Ale House is a Pub / Bar located in Charlottetown. With a definite focus on great steak and seafood Hunter's prides itself on serving Charlottetown's favorite pub fare, focuses its attention to filling the guests' belly and to never have a guest leave hungry or unsatisfied. Hunter's uses only the freshest ingredients and butchers our own meat on the premises; Island potatoes are cut fresh daily to provide the best tasting french fries possible. With our two large outdoor patios, diners are able to experience the hot summer sun and gentle breeze from the Charlottetown Harbour while relaxing with one of Hunter's famous BIG BEERS in the downtown surroundings. Inside the 130 year structure that once housed a pharmacy you will find a newly decorated oak decor, spacious seating and sliding windows and doors to suit any temperature!
Location of Hunter's Ale House

The information displayed here is displayed 'as is', including address, photographs and telephone information. Please check the listed website ( if available ) for up-to-date information, prices and availability. Where to Eat Canada is not responsible for the content of external websites. If you are the owner or operator of Hunter's Ale House and wish to update or modify the content on this page including room details, specials and getaways or availability, please use our submission page.